Contaminated Pills Puzzle
The Contaminated Pills Puzzle also one of my favorite puzzle which is frequently asked in interviews.
Puzzle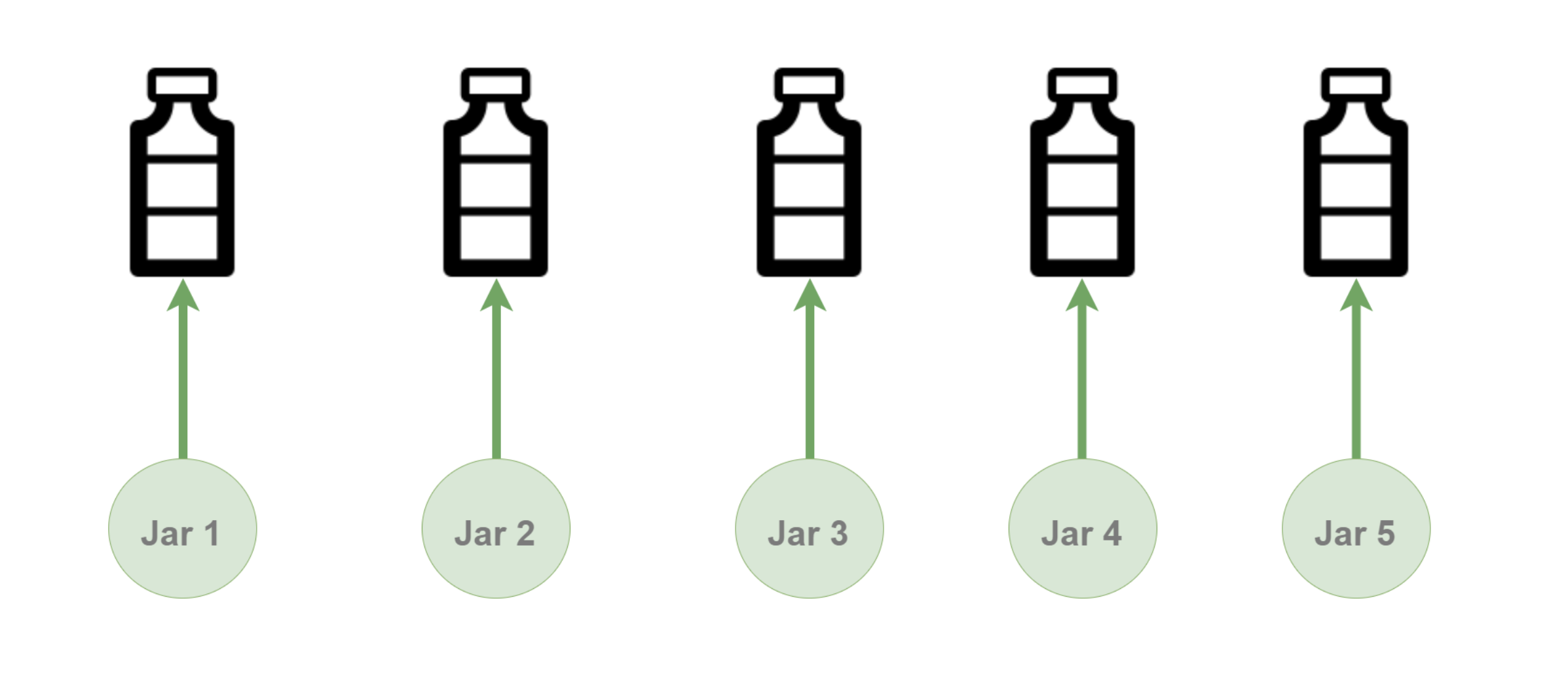 You have 5 jars of full of pills. Each pill weighs 10 gram, except for contaminated pills contained in one jar, where each pill weighs 9 gm.
Given a scale, how could you tell which jar had the contaminated pills in just one measurement?
Solution
Mark the jars with numbers 1, 2, 3, 4, and 5.
Take 1 pill from jar 1, take 2 pills from jar 2, take 3 pills from jar 3, take 4 pills from jar 4 and take 5 pills from jar 5.
Put all of them on the scale at once and take the measurement.
Now, subtract the measurement from 150 ( 110 + 210 + 310 + 410 + 5*10)
The result will give you the jar number which has contaminated pill.